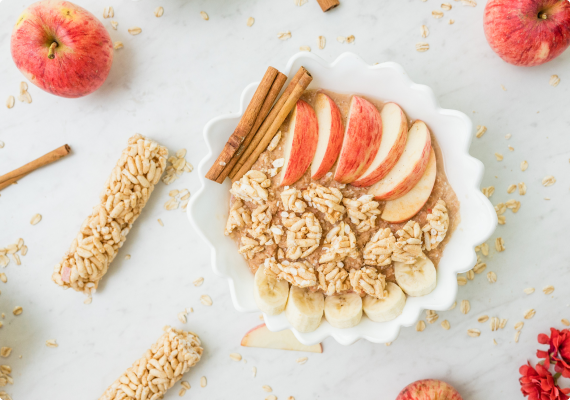 SERVES:6
ESTIMATED TIME:15 minutes
Healthy Grazing Board
What better way to enjoy a night in! Grab your favorite Crunchy Rollers® and create this fun board paired with wine!
FRIENDLY NOTE:
Please drink responsibly. 21 years or older only!
CARAMEL SEA SALT CRUNCHY ROLLERS® + DARK CHOCOLATE DRIZZLE PAIRED WITH A PINOT NOIR.
This is an incredible pairing because the dark chocolate (dairy free if you like!) goes really nicely with a fruity Pinot Noir. Chocolate and red wine are a great combo!
MIXED BERRY CRUNCHY ROLLERS® + MIXED BERRIES + PROSCIUTTO PAIRED WITH SAUVIGNON BLANC.
Something crisp like a Sauvignon Blanc makes the freeze-dried berries really pop in the Crunchy Rollers®. Adding a little something savory such as prosciutto really balances everything out.
APPLE CINNAMON CRUNCHY ROLLERS® + VANILLA BEAN HUMMUS + PINOT GRIGIO.
Lastly, warm and cozy Apple Cinnamon Crunchy Rollers® dipped in delicious vanilla bean hummus is the ULTIMATE sweet bite. It is even better when paired with a sparkling Pinot Grigio.
VANILLA BEAN HUMMUS INGREDIENTS:
• ½ cup Tahini
• ½ cup Cold Water
• 1 Can Chickpeas, Drained
• 3 tbsp. Agave Syrup
• 2 tsp. Vanilla Extract
• Scrape the Beans From 1 Vanilla Bean Pod
• Pinch of Salt
INSTRUCTIONS:
• In a food processor add the tahini and ice water and blend until very light in color.
• Add the chickpeas and blend until almost smooth.
• Add agave syrup, vanilla extract, vanilla bean seeds, salt, and blend until very smooth.
• Refrigerate for 20 minutes then serve!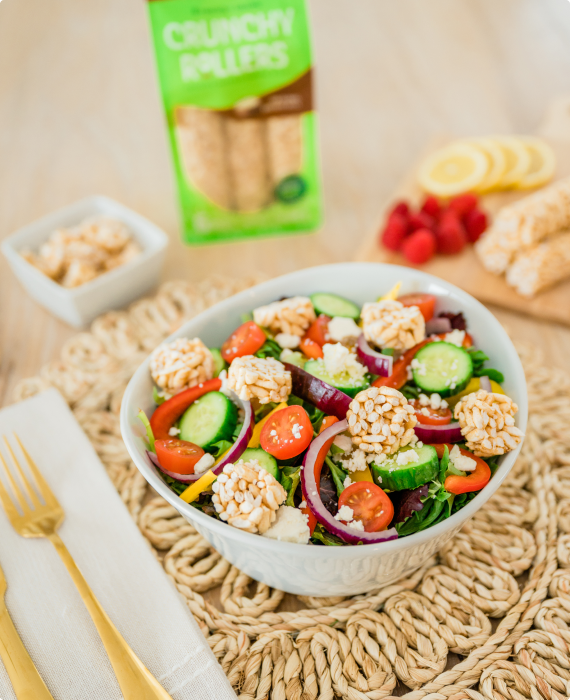 SERVES:1 or more
ESTIMATED TIME:15 minutes
Fresh Chopped Salad
Who says salads have to be boring and bland? We love adding Crunchy Rollers to our salads for a little extra CRUNCH!
INSTRUCTIONS:
• Wash and copy your favorite veggies. The more variety in color and texture the better. Add avocado, chickpeas, or your favorite protein if desired.
• Chop or crumble your favorite flavor of Crunchy Rollers. We love adding Caramel Sea Salt to a pear and goat cheese salad, or classic Brown Rice to a classic chopped salad.
• Dress and enjoy!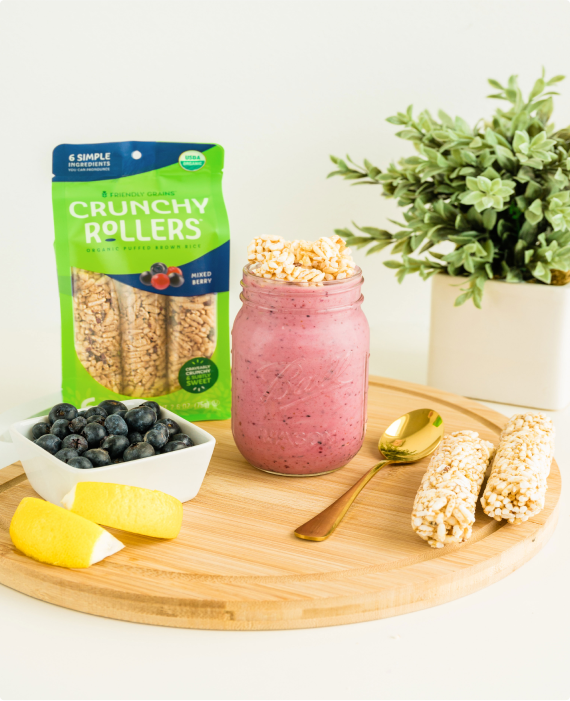 SERVES:2
ESTIMATED TIME:10 minutes
Berry Smoothie Bowl
Trade in your straw for a spoon and enjoy this nutrient dense smoothie bowl topped with Crunchy Rollers.
INGREDIENTS:
• 1-2 Mixed Berry Crunchy Rollers®
• 2 cups Frozen Berries
• 1 tbsp. Nut Butter
• 10-16 oz. Coconut Water
• Half an Avocado
• 1 tsp. Chia Seeds (optional)
INSTRUCTIONS:
• Blend everything together!
• And repeat every morning- because it is that good!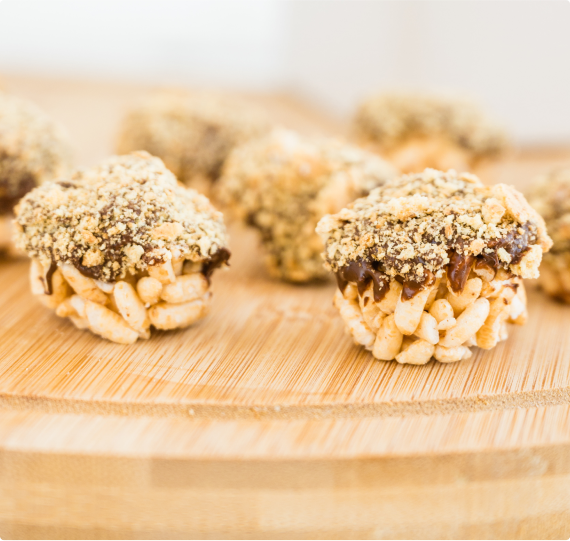 SERVES:2-4
ESTIMATED TIME:15 minutes
Easy Crunchy Rollers® S'mores
No need to wait for a campfire and a summer night to enjoy this iconic treat.
INGREDIENTS:
• Allergy Friendly Chocolate Chips, melted
• Graham Crackers, crushed
• 1 6-Pack Bag of Original Brown Rice Crunchy Rollers®
• Mini Marshmallows – swap for vegan marshmallows if desired
INSTRUCTIONS:
• Line a baking sheet, melt chocolate chips, and crush graham crackers. Set aside.
• Cut Crunchy Rollers® in 2-inch rounds.
• Place Crunchy Rollers® on baking sheet. Now place one mini marshmallow on each.
• Turn on broiler and place in oven. Watch these the whole time as they will become golden fast.
• When done, pull out of oven, drizzle chocolate, and sprinkle with gram crackers! Enjoy.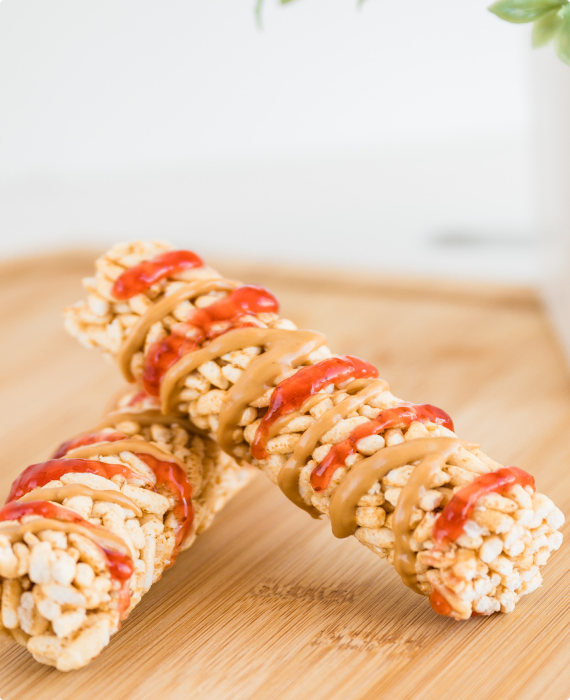 SERVES:As many as you would like!
ESTIMATED TIME:5 minutes
Not Your Average PB+J
Ditch the bread and add gluten free and organic crunch
INGREDIENTS:
• Your Favorite Jelly
• Your Favorite Nut Butter
• Your Favorite Crunchy Rollers®
INSTRUCTIONS:
• Drizzle over your favorite Crunchy Rollers®. Our favorite is Strawberry